I will be the first to admit that I did not take good care of myself after my children were born. My husband was having debilitating seizures at the time. I have shared on here before how brain surgery cured his epilepsy eight years ago. Our sons have some special needs and I was working in a demanding career until 4 years ago. So I put on weight, health problems have run rampant for me. I am on insulin and oral medications for blood sugar control and still control has been just out of reach. My mental health deteriorated and the quality of life for me just went down hill. I was so focused on everyone else I did not consider myself. The thoughts even got to the point where I thought I deserved all the bad things happening to myself due to this lack of care. Then misquotes of scripture only added to this. During times when I would try to care about myself I would find myself remembering all the quotes about selfishness and then the misapplications that often come along with it. The problem was not other people, but the fact that I bought the lie that to take care of myself was selfish. Now, however, I believe the opposite. If I do not take care of my body then am I not doing everything to fulfill the great commission? I have hindered my own ability to serve by not tending to my health. Since my mission in life here on this earth is "to reach as many for Christ as I can and to raise children who can reach more with the Gospel than I could." Then this lack of care for myself does not match my purpose in life. So I need to change this.
Is caring for myself in this way Biblical? Yes! Ephesians 5:30 refers to feeding and caring for the body. In 1 Thessalonians 4:4 it says we need to learn to control our bodies in ways that are holy and honorable. Now I am aware in 1 Thessalonians 4 it is a passage specifically about sexual immorality. However, I truly believe we need to try to live holy and honorable lives in all ways possible. This would include caring for our health to have healthy bodies. Then 1 Corinthians 6:19-20 says:
Do you not know that your bodies are a temple of the Holy Spirit, who is in you, whom you have received from God? You are not your own; you were bought at a price. Therefore honor God with your bodies.
I do not belong to myself. My life belongs to Christ who paid a high price for me. So I am sinning when I do not take care of myself. This sin has been confessed to my loving, forgiving, heavenly Father whom is showing me how to get myself on track and bringing others into my life who are helping me. Our family had started some unhealthy habits as well. We are working to change that together. So far everyone is benefiting.
I do want to add that we need balance in this area of physical fitness. There are some who become so focused on physical fitness that it can become a god in and of itself. I want to guard against that for myself and my family. Scripture backs this up:
Have nothing to do with myths and old wives tales; rather train yourself to be godly. For physical training is of some value, but godliness has value for all things,holding promise for the present life and the life to come. This is a trustworthy saying that deserves full acceptance. 1Timothy 4:7-9.
So I want to gain the value that physical fitness has, but not lose sight of my main life objectives to love and serve my precious savior, to make disciples, and to reach as many with the life changing love of Christ as possible.
I have a Beachbody Coach who helped me pick a workout that would be good for someone as out of shape and overweight as myself. Also for accountability. My husband is physically active through his work and my sons are physically active throughout their busy lives. My coach and I talked together and decided that the workout portion of our family life change was for me. Since I garden and can which is good exercise, but I don't do some of the other things the others do. My exercise is just not as comprehensive as theirs. My coach recommended the PiYo program for me to start.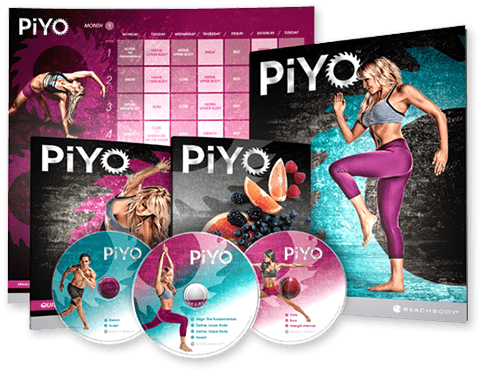 I also want to post my results for a couple of reasons: 1. More accountability 2. Maybe it might encourage someone else trying to make this kind of change. So here goes. Today was the first day and I did the Alignment section of the workout which shows how to do the moves in the program and works on proper alignment of posture. I also weighed myself and took measurements. This part was very discouraging for me, but I hope that as I work through the program that this part becomes much more encouraging.
My weight as of today is 240 pounds
My measurements are as follows:
Right arm: 15.5 inches
Left arm: 15 inches
Bust: 46 inches
Waist: 44 inches
Hips 56 inches
Right thigh: 29 inches
Left thigh 28 inches.
I hope to see those numbers gradually improve as our family works toward good nutrition and I workout.
In case you are looking for a place to begin your fitness journey check out what Beachbody has to offer.
https://www.beachbody.com/